"Dogs are not our whole life, but they make our lives whole."-Roger Caras


---
    Welcome to home of Spicewoodmastiffs! Chewy is our breeding stud and may be one of the largest mastiffs you will ever see.  Chewy is the apricot listed on the first picture below.  Don't forget to look at the picture gallery and add us on Instagram and Facebook for puppy litter updates in addition to our website.

We're not a breeder that requires show dogs or anything of that sort.  We have an excellent pedigree with traceable bloodlines and want nothing but good forever homes for our line.
---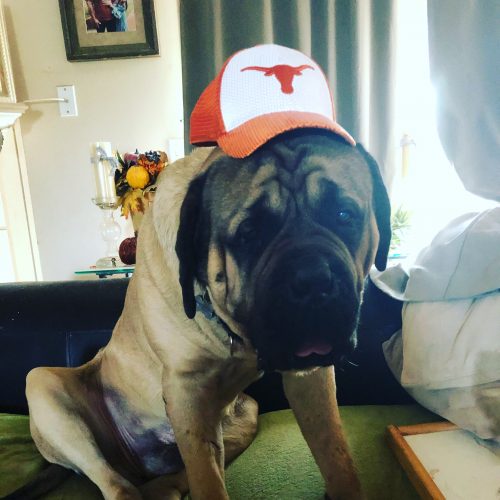 Hook Em' ! Chewy is representing Texas football.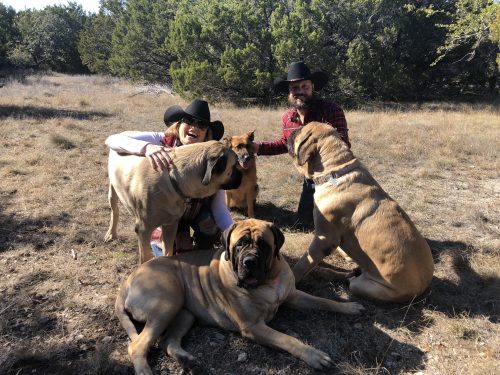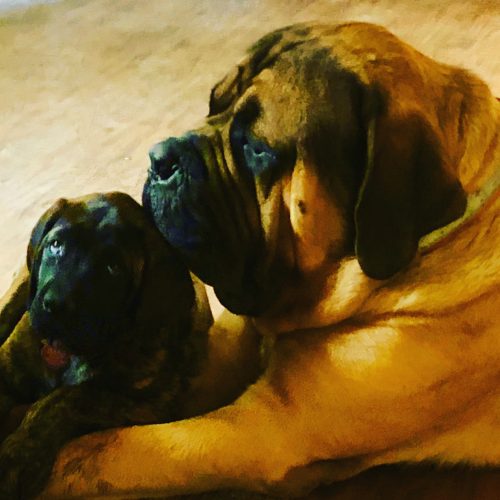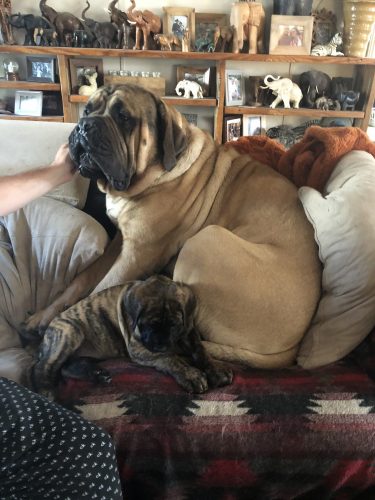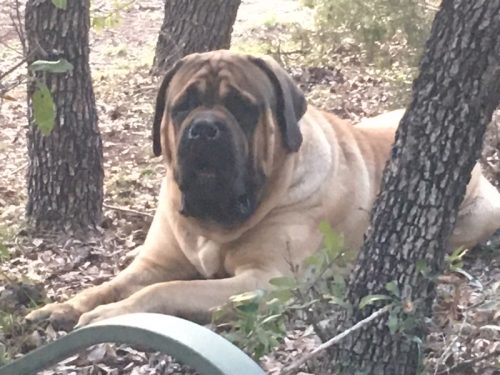 Our 🤩 beautiful  butterfly Chewy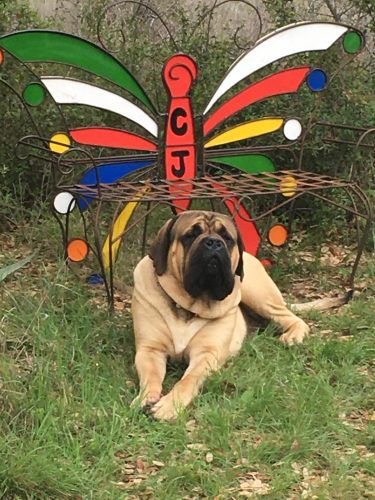 07:31:36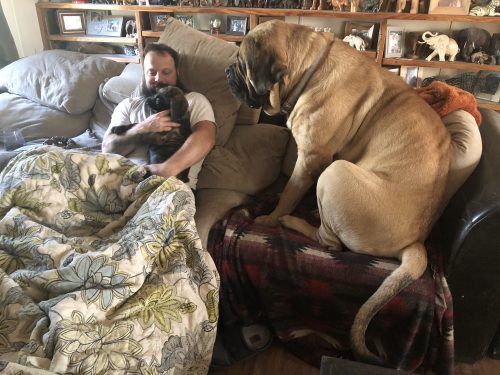 ---
Welcome to Spicewood Mastiffs,
We are located in the hill country west of Austin in Spicewood, Texas. We're a smaller English Mastiff breeding family which include breeding male and females: Tankerbelle, Etta, Belle and Chewy since 2017 and would love for you to be a part of it. Our goal is to always provide AKC registered champion English Mastiffs to responsible loving homes. All interests must visit the puppy link on our homepage and fill out an application.  This not only allows a point of contact but it also serves as a waitlist of loving homes gathered beforehand. Please notate all questions when applying and note this will also be a way to be added to our waitlist. Serious inquiries only.